2012-11-19   Control Engineering
The most-visited articles at www.controleng.com during October 2012 included the following topics: Best products, HMI, mobile apps, motors, level control, system integrators, safety, PLCs, energy efficiency, and project management, among others.
By: Mark T. Hoske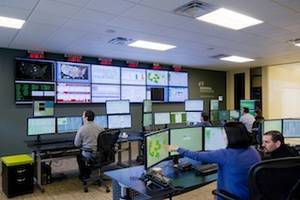 Most-read Control Engineering online articles for October 2012 at www.controleng.com included these topics: Engineers' Choice Awards (voting is now open!), HMI evolution, CFE Media's "Apps for Engineers," motor specification, level control optimization, largest system integrators, robotic safety, electrical safety, PLC developments, and permanent magnet versus induction motors, energy management, and project management, among others. More about each article and links follow.

Control Engineering Engineers' Choice Awards highlight some of the best new control, instrumentation and automation products as chosen by Control Engineering's print and online subscribers. Subscribers to the North American print and digital editions are asked to select the best products based on technological advancement, service to the industry, and market impact.

Information systems: The evolution of the HMI
From push buttons to PCs, from text-based to graphical, from CRT to LCD, the shape and role of what has come to be called "visualization" has changed dramatically over a few short years. The move from islands of automation to sophisticated control and analytics reflects unprecedented growth, and the journey is far from over.
Product Exclusive: CFE Media's Apps for Engineers software is an "app of apps," providing an interactive directory of approximately 60 mobile engineering-related software applications useful for Control Engineering, Plant Engineering, and Consulting-Specifying Engineer areas of coverage.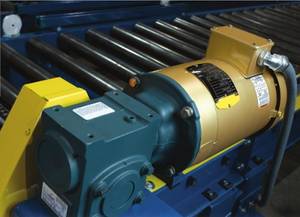 Avoid overspecifying inverter duty motors
When combining a motor and inverter, the application should tell you what type of motor fits best. If you follow these guidelines, you can avoid more than is necessary.
Optimizing Strategy for Boiler Drum Level Control
Avoid trips and maximize steam output by reviewing your control equipment, strategy, and tuning.
System Integrator Giants of 2012
These 100 firms represent the largest system integrators of 2012, from among 2,334 in the Control Engineering Automation Integrator Guide.
Robotic Industries Association to adopt ISO functional safety standard
The RIA R15.06 robotic safety standard committee decided to adopt the ISO robot standards as the new ANSI/ RIA R15.06 standard without additional North American materials. Supplements are planned to provide guidance in the U.S. and Canada. New elements include collaborative robot systems, and new terms.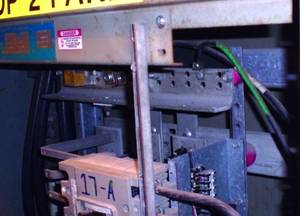 Effective bonding, grounding: The backbone of electrical safety
Providing and maintaining an effective impedance path to ground is critical to maintain reliable, efficient, and safe operating facilities.
PLC developments increase flexibility and speed - New architectures are expanding capabilities, blurring the line between programmable automation controllers and PLCs.
Permanent magnet servomotors versus induction motor systems
Motor selection: When deciding on the use of permanent magnet (PM) servomotors or induction motor systems, consider dynamic performance, torque density, inertia matching, and control schemes.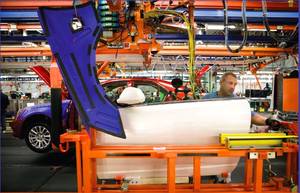 The right integration approach can turn energy management into a competitive advantage
General Motors saved $50 million in energy costs, reduced energy intensity 25% by working with a systems integrator.
Do your projects follow Wright's Law?
IT and Engineering Insight: Moore's Law says semiconductor technology doubles every 18 months with corresponding decreases in cost and increases in functionality and performance. There is a similar rule for other industries and projects, called Wright's Law.
Additional highly read articles online during October follow, below.
How to select a VFD - These guidelines dispel the confusion about matching variable frequency drives (VFD) and motors to fans and pumps that are typically encountered in commercial building applications. While the motivation to increase energy efficiency could be financial (reduced energy costs) or ethical (reduce greenhouse gas emissions associated with power production), it is taken for granted that VFDs are an easy way to improve energy efficiency in a motor application. And with these noble intentions in mind, the engineer will specify a VFD for his client. Oftentimes, that isn't the end of the story for the engineer.

Integrated HMI and PLC reduces development time - Product Exclusive: Wago Perspecto CP TV merges an HMI and a PLC into one package, combining hardware and software for logic and visualization, thereby reducing overall costs and development time, the company said.
Permanent magnet motors outperform induction motors in many applications - Permanent magnet synchronous motors offer significant advantages on high-energy-consuming and high-dynamic applications, compared to induction motors. See table, photo gallery.
Making fieldbus projects as painless as possible - Designing and implementing a successful—and painless—fieldbus project requires mapping out network requirements as well as understanding the plant's information, diagnostic, and maintenance needs.
Pages: Most popular Control Engineering pages follow
Register Form - Login, edit registration, subscribe, or resubscribe to Control Engineering
Search Control Engineering
Control Engineering Digital Edition
Magazine Archives for Control Engineering
Online Training Center for Engineers - Control Engineering
Also see: Integrator Guide - Search the online Automation Integrator Guide. Selecting multiple criteria will narrow your search results. Integrators wishing to apply for their own listing can do so.
- Compiled by Mark T. Hoske, CFE Media, Control Engineering, www.controleng.com.
Node: lr1