2012-10-05   Control Engineering
General Motors saved $50 million in energy costs, reduced energy intensity 25% by working with a systems integrator.
By: Brian A. Liebau, Corey A. Stefanczak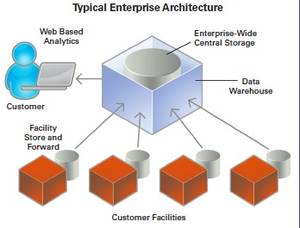 The recession is winding down and the manufacturing sector is experiencing a refreshing trend toward increased growth, particularly in North America. The corporate survival lessons learned from the past decade have emphasized the necessity for vigilant attention to energy consumption and operational efficiency. However, as comprehensive energy strategies are implemented and operational capacity grows, many manufacturers are finding that their aging facility equipment and legacy data infrastructure have reduced their capability to support these efforts. Facility equipment has been patched instead of renovated due to limited budgets. Data acquisition and control systems have been poorly maintained. Outdated applications and system platforms struggle to meet new business demands.
During this same time frame, many new technologies and products have been introduced to help solve these problems with deceptive ease. Open standards produced by public and private market leaders help ensure communication between disparate systems. Cloud-based software-as-a-service (SaaS) offerings enable companies to reduce their infrastructure footprint while increasing their analytics capability. Commodity-driven hardware and data management platforms allow manufacturers to quickly replace their old systems at relatively low costs.
Energy management becomes a competitive advantage
While technology advances are making it easier to install systems that make their operations more energy efficient, many manufacturers may not realize that they can turn energy management strategies into a true competitive advantage. It can be done by making one critical decision: taking the right approach to systems integration. The framework used to support growing initiatives such as real-time operational monitoring, data mining, predictive operational modeling, proactive maintenance, and sustainability will decide a company's success. However, the changing landscape of the systems integration market has made it difficult to determine the foundational architecture that will best serve the interests of the corporation.
Manufacturers in this situation often rely on vendors offering popular brand-name solutions that offer "open" hardware, software, and data storage. Such solutions can provide the appearance of security and support for the customer. However, it's important to consider the future impact of any encompassing solution. Corporations must carefully examine solutions to ensure they will not be confined to an inflexible support model with a limited pool of solution providers and restrictive licensing constraints.
Even more importantly, many SaaS providers restrict a customer's data ownership rights within systems developed, owned, and operated by the provider. This approach can limit accessibility, compatibility, and future expansion if the customer decides to change direction or modify the system in the future.
System integrator approach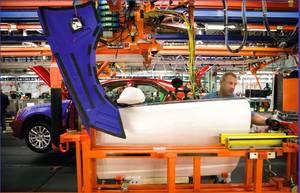 Companies can avoid these pitfalls by working with an unbiased third party to help develop ongoing energy sustainment programs. This third party should be committed to a "true integrator approach" that focuses on delivering the best solution for the client rather than selling particular products that may not meet the client's long-term requirements.
The integrator should leverage best practices, open protocols, and standardized data access to create solutions that are fully owned by the customer. Emphasizing the importance of truly open platforms empowers customers with systems that can be easily maintained (internally or externally), commoditized, and continuously built upon to support the future demands of an expanding enterprise.
As an example, SAIC has adopted this true integrator approach as part of an ongoing real-time commissioning and energy services program at General Motors. Since 2007, SAIC has provided energy optimization and support services that include a team of energy engineers and systems integration subject matter experts. This team has helped General Motors build a comprehensive energy management platform that is based on a standardized and open architecture.
Armed with enterprise-wide, web-based analytic tools, the team performs continuous evaluations to achieve the reduction of energy consumption while increasing facility operational ef ciency. The solution consolidates energy management system (EMS) data from approximately 30 separate manufacturing facilities in North America, covering more than 65 million square feet. Analysis provided by the SAIC team has directly contributed to corporate-wide energy reduction initiatives.
One recent example is the U.S. Environmental Protection Agency Energy Star Challenge for Industry where General Motors saved $50 million in energy costs and reduced energy intensity by 25% while avoiding more than 778,000 metric tons of excessive greenhouse gas emissions.
The energy services program has since expanded to analyze data from disparate facility systems, including electrical metering, natural gas, hot water/chilled water, and lighting, among others. Raw information populates customized performance metrics that are calculated each hour and are viewed using a standard web browser.
The SAIC energy assessment team provides optimization and energy savings opportunity reporting based on these metrics, continuous data mining, real-time equipment diagnostics/troubleshooting, and regular operational reviews with facility personnel. SAIC field teams perform regular evaluation of air balancing, scheduling/setpoint con guration and compliance, seasonal changeover efficiency, and enterprise-wide strategy coordination.
The backbone of the program relies on centralized data storage and data acquisition capability. SAIC developed a standardized data transport application with "store and forward" capabilities that compiles and transfers data from each remote facility to a central database. The solution design emphasizes standardization and open protocol integration to enable communication with almost any data source.
The customer owns the data
Although the system servers are securely hosted by SAIC, the data is owned by General Motors, with an agreement providing it with complete access and unrestricted capability for future modification or expansion. Such data ownership and access should be a key consideration for corporations investigating open solutions.
For facility systems that lack the foundation for connectivity, SAIC and General Motors use control system hardware to serve as a gateway. Devices such as programmable logic controllers (PLCs) or dedicated network appliances are used to access equipment and gather data from otherwise inaccessible devices or proprietary communication protocols.
The selection and design of gateway hardware is largely dependent on customer preference, connectivity mediums, and communication protocols. However, SAIC emphasizes the importance of keeping the design and programming of these devices as transparent as possible to the customer.
Through the development of a standard hardware and programming specification, the customer can commoditize the gateway solution and ensure that any capable integrator (internal or external) can provide a common, supportable solution that ts into the existing enterprise architecture.
The open integration approach has proven to be a key factor for success with General Motors. Over the last decade, SAIC has executed more than $75 million in energy projects across multiple contracts for General Motors. Working as a team, General Motors and SAIC have solved many of the integration challenges facing corporate energy savings initiatives.
Corporations must choose a direction due to increasing requirements for the expansion of existing systems, the integration of new systems, and the demands of continuous support. It is more important than ever to fully evaluate the implications of selecting a specific hardware vendor or solution provider to meet these challenges. By focusing on open standardization, customers can build the necessary foundation to develop enterprise-level architectures.
Brian A. Liebau, PMP, is a project manager at SAIC where he directs a team of engineers executing projects including systems integration, real-time commissioning, and energy sustainment support services. Corey A. Stefanczak is a senior solutions architect at SAIC responsible for design, development, and integration of information systems. He specializes in real-time information systems for large-scale and enterprise-wide energy management.
Edited by Control Engineering and Plant Engineering, part of CFE Media, for the October 2012, Industrial Energy Management special section.
Node: lr1