HV600 Features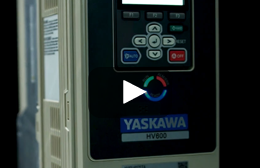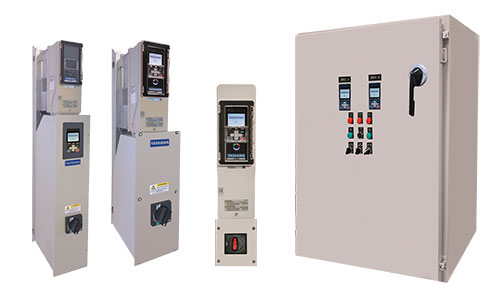 The HV600 and HV600 with electronic bypass are available in a wide variety of NEW configurations, including UL Type 12 Narrow, plus a NEW redundant drive package offering.
HV600 Drive
HV600 Narrow Bypass
HV600 Narrow Configured
HV600 Redundant
Be in the Know for Show Info!
Dates and Times:
Mon, Feb 6: 10am - 6pm EST
Tues, Feb 7: 10am - 6pm EST
Wed, Feb 8: 10am - 4pm EST
Location:
Georgia World Congress Center
Atlanta, GA
Visit Yaskawa America Inc.
Booth # B2967
Registration - Free through Feb 4, 2023
BACnet 101: An Introduction to BACnet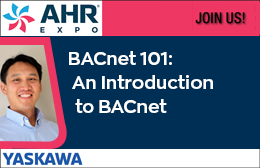 Learn how BACnet can help you now and into the future as the Building Internet of Things (B‑IoT) continues to grow.
Day: Mon., February 6, 2023
Time: 9:30 - 10:30 AM EST
Location: B314
Hosted By: BACnet Intl.
Presenter: Edward Tom, Yaskawa Product Manager

Add to My Show Planner
Redundant Variable Frequency Drive (VFD) Solutions - When Bypass is Not an Option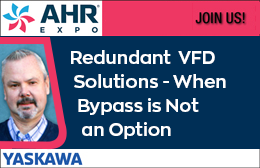 Learn how a redundant drive solution for critical air moving systems and pumping applications may be a better choice.
Day: Tues., February 7, 2023
Time: 10:45 - 11:05 AM EST
Location: Theater A
Hosted By: Yaskawa America, Inc.
Presenter: Don Cameron, Yaskawa Industry Manager
Add to My Show Planner