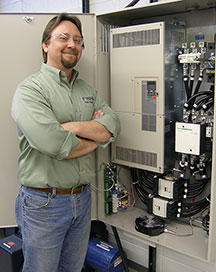 Yaskawa's Training Café Express is a web-based program that allows a student to attend class anywhere they can connect to the Internet and a telephone. These online, instructor-led classes provide training on Yaskawa Drives and Motion Control products carried out live via an Internet connection while the telephone line carries the audio. To view the upcoming Café Express webinar training schedule, you must be logged in to the Partner section of the website.
On a Mobile Device?
View available apps for iOS, Android and Windows.
Can't Make the Training Cafe?
Have another appointment on the day of the webinar and won't be able to attend? Not to worry. We'll record the webinar and make it available for download. Login and then navigate to eLearning curriculum to view the secure webinars.
Node: lr1