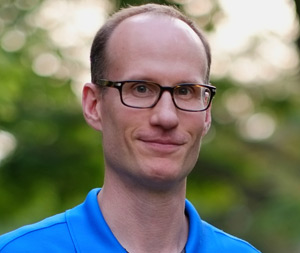 Ty Phillips worked for Yaskawa America, Inc. as an engineering intern during the summer of 1995. After completing his BSEE at Purdue University later that year, he accepted a full-time position at Yaskawa as an application engineer in the drives division. Several years later, he moved into the Software Engineering group and eventually was promoted to his current role as Manager, Software Engineering.
Q: What has been a highlight of your time at Yaskawa?
A: My passion is finding and cultivating top engineering talent and I'm thrilled that I've had the opportunity to carefully select and grow a team of some of the finest software engineers in our industry.
Q: What has changed during your time at Yaskawa?
A: In just over 10 years, we've progressed from application software customization to creating full-fledged product lines and working as part of a global development team with our counterparts in Europe and Asia.
Q: How has Yaskawa benefited you?
A: Working at Yaskawa has allowed me to learn and grow in many different areas, from drives, control systems and software development to ISO9001 and best-practice management techniques. The challenging problems I get to tackle on a regular basis, whether technical, logistical or strategic, have kept me personally engaged and fulfilled.
Q: How do you feel about Yaskawa?
A: I have an immense respect for Yaskawa's people and processes and am proud to be part of an organization that is highly customer focused and intensely committed to quality and continuous improvement.
Node: lr2