Self-guided Video Training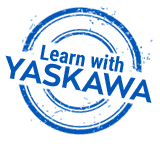 "Learn with Yaskawa" is a learning management system for delivering many Yaskawa product training programs and is 100% focused on your product training needs.
Self-guided Video Training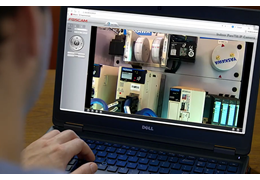 These self-guided video training tutorial series are available at no charge and can be taken at any time. Self-guided video training is a combination of an eLM playlist that guides the lesson, plus the opportunity for the student to connect to a Yaskawa automation product demonstration unit (either a true hardware demo or a virtual simulator). The duration of these self-guided lessons range from three to twenty-five hours, with the student being able to pause the lesson and then return at a later date.
Visit our Learn with Yaskawa training site today!
Browse all training opportunities at https://training.yaskawa.com.
Have a question?
View our Frequently Asked Questions or email training@yaskawa.com if you experience issues using Learn with Yaskawa, setting up an account, or have feedback.
NOTE: Learn with Yaskawa logins are unique and not affiliated with logins on www.yaskawa.com.

Learn with Yaskawa is supported by the award-winning Thought Industries Learning Management System.
Node: lr2