This collection of ac drives was designed with pump service operators and pump system owners in mind, offering ease of setup and comprehensive pump and motor protection features.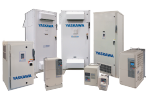 Yaskawa provides complete single phase power conversion solutions for ground water pumping.
This collection of PC software support tools can be used as a PC SCADA package, for uploading and downloading drive parameters, calculating energy savings, or identifying how to reduce your operating costs and meet harmonics compliance requirements.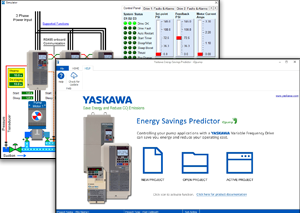 Node: lr2