Yaskawa Electric has been part of the world market for nearly a century now, and like a good wine it only continues to get better with time. From its inaugural appearance on the scene beginning in 1915 until its current presence, Yaskawa has made great strides forward both as a corporation and within the products they manufacture.
Yaskawa has gone from producing basic three-phase induction motors and low-voltage magnetic contactors nearly 90 years ago, to present day, where new state-of-the-art U1000 Industrial Matrix inverter drive is sweeping the industry because of it's power quality and energy savings.
Regardless of the advancements that have taken place over time, there is one thing that hasn't changed and that's Yaskawa's commitment to quality. Yaskawa is dedicated to manufacturing the highest quality products on the market and is willing to stand behind them with guarantees. Its Yaskawa's continued success and outstanding reputation that is driving Yaskawa to the top and taking customers along for the experience.
Factory Automation

Yaskawa Electric Corp. Celebrates 100 Years
Sigma-7 Servo Products released
Mike Knapek named as CEO
U1000 Industrial MATRIX Drive released
Z1000U MATRIX Drive released
D1000 Regenerative Converter released
R1000 Regenerative Unit released
MP3300iec Machine Controller released
V1000-4X released
A1000 released
One Millionth Inverter Manufactured in the USA
Name change to Yaskawa America, Inc.
Junma released
Sigma-5 with Indexer released
Sigma-5 with Safety released
Z1000 released
P1000 released
iQpump1000 released
MP2600iec Machine Controller released
MP3200iec Machine Controller released
Performance Solutions
Linear Sigma Trac
G7 three-level control inverter
DriveWizardTM software
Ethernet communications
E7, P7, and F7 inverter drives
E7B and E7L bypass assemblies
IPM motors
DriveWorksEZTM
12- and 18-pulse inverters
Direct Drive Motors
SMC-4000 Multi-axis machine controller
LEGEND digital torque amplifier
Mechatrolink II communication
YTerm Software
Sigma II large capacity servo
MP2000 series controllers
Application-Specific robot designs (EA and ES)
E7N Narrow Bypass Package
V1000 inverter drive
J1000 inverter drive
Sigma-5
MP2300Siec Machine Controller
MP2310iec Machine Controller
MotionWorks IEC Pro Software
Sigma-5 with EtherCAT
Linear Sigma Trac SGT
Factory Automation and Mechatronics

Specialized AC linear motors
Motoman K series
G3, G5 & P5 inverter drives
Clean robot
Vacuum transfer system
Parallel computer/controllers
SMC-2000 and HR MCs
Industry-leading multiple robot control
Mechatrolink high speed digital communication
Sigma II Servo System
M5 and MC5 spindle drives
Open architecture technology
Medium voltage SF6 fault current limiting device
Special purpose semiconductor actuators
MotionSuite MP900 series machine controllers
V7 and J7 microdrive inverters
MotionWorks+TM programming software
Factory Automation

AC servomotors
Vision system
Intelligent color CRT display for plant system control
ACGC (Advanced Color Graphics Computer) for user-programmable CNC
AC inverter drive product for continuous casting systems
MEMOCON-Gl Series
Submersible SF6 gas load break switches
YASNAC i Series CNC
Sigma Series AC Servo System
Vacuum motor
Patented on-the-fly winding change drive
Introduced IGBT PWM inverter
Industrial Automation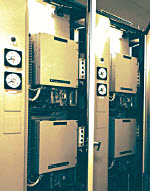 YASNAC CNC System, using microprocessors
CAM-driven type sequence programmers
Pole-mounted SF6 gas load break switches
Multi-function MEMOCON PLCs
Sewage treatment control systems
World's first general purpose transistor inverters
Motoman industrial robots
Mico YASNAC NC
YASNAC B Series
Vertically-jointed, articulated Motoman L Series
DC brushless motors for spindle drive
BestactTM reed switches
Vector control inverters
Industrial Electronics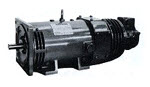 12,000kW electric products for blooming mill
Minertia motors
Introduction of Mechatronics
Clapper-type, high voltage air magnetic contactors
SF6 gas rotary-arc technology
Print motors
Minicomputer, MEMOCON 2000
Super Minertia motors
Cup motors
Hard-wired CNCs
Moto-fingers, moto-arms, moto-hands
Yaskawa Electric America, Inc. is founded
Electrical products using MEMOCON Controllers for automatic charging apparatus for blast furnaces
Motors/Applications

Sectional drive electrical products for papermaking machines
Magnetic timers
Introduced technology of DC machines from BBC
Hi-line steel encased motors
Remove monitoring systems for water supply
Developed DC servomotors
VS eddy-current motors and drives
Motors & Controllers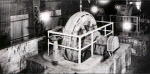 Electrical control systems for blast furnace charging
Super synchronous motors
Overall control equipment for coal mining
Clapper-type low-voltage magnetic load breakers
Electric copy lathes
Speed control equipment for cement kiln
Initial Stage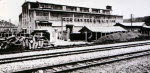 Three phase induction motors
Liquid resistors
Low-voltage magnetic contactros with silver contacts
Node: lr2