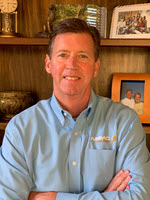 Rob Hollman, Engineering Manager, MI Automation Solutions - AMMC Division (November 2020) - "Over the past 26 years in this industry, I have taken the time to attend dozens of factory training classes at Yaskawa.

Yaskawa's training is always first class with pristine hands-on demo equipment. The instructors are top-notch and expert level on the products. I have learned through experience that making time to attend the Yaskawa product training classes actually saves me time in the long run. The classes provide the technical background to provide for a "quick start" and "best practices" on new products.
I just completed the "GA800 Application Programming - Live Online" virtual class and it was excellent and the next best thing to being there.
So, when it comes to Yaskawa training, I can't afford NOT to take the time."
Pepper Hastings, Marketing Director, Innovative-IDM - "Drives Road Show is like the circus coming to town – it only comes through once a year and everyone involved leaves with a smile. Innovative-IDM University booked 12 training classes in six states in 2012. Why? Our customers crave hands-on, expert training. Our sales force loves interacting with potential customers in a non-traditional setting. And operationally, it's a turnkey event: Book your date, and Yaskawa shows up with everything from demos to literature to certificates of completion."
Perry Tharp, Janda Motor Services - "The training that Yaskawa offers both at the factory and on your site is truly phenomenal."
RoadShow
What would make the Drives Road Show more relevant to your job?
"It was perfectly suited for what I needed." - Andrew Tray, Cedar Rapids Community School District
"I thought the class was extremely relevant." - DJ Lovoy, Eastman Chemical
What's your opinion about the instructor?
"Bernie Spess was an excellent teacher. He was very knowledgeable about the Yaskawa drives in the training class." - DJ Lovoy, Eastman Chemical
Factory Class
What's your opinion about the instructor?
"The Instructor was very engaging and answered many of my questions on Drives off-script. I have seen many drive trainers and he was one of the best." - Farrin Williams, One Source Engineering
"The teacher was very knowledgeable about all of the training topics and materials." - Karolis Dubauskas, AIM Inc.
If you recently attended any TTS training class, please tell us about your class experience.
Node: lr2