Pepper Hastings, Marketing Director, Innovative-IDM
"Drives Road Show is like the circus coming to town – it only comes through once a year and everyone involved leaves with a smile. Innovative-IDM University booked 12 training classes in six states in 2012. Why? Our customers crave the hands-on, expert training. Our sales force loves interacting with potential customers in a non-traditional setting. And operationally, it's a turnkey event: Book your date, and Yaskawa shows up with everything from demos to literature to certificates of completion. Stephen and Carol Whittaker are pros at what they do."
Perry Tharp, Janda Motor Services
"The training that Yaskawa offers both at the factory and on your site is truly phenomenal."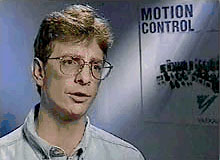 Ed Brogan, Airline Hydraulics, Inc.
"Oh yes. It was a lot of fun working with the individual engineers at Yaskawa. The training was not conducted in such a fashion that was just schoolroom lecture. It was lecture combined with hands-on application. Specific applications which we ourselves had to solve. The classes we attended is actually what established the confidence that we now possess. Without those classes, we were pretty much shooting in the dark. Knowledge truly is power and so Yaskawa has imparted to us power. Not just products, but power and knowledge for us is everything. That is what separates us from our competition and what separates Yaskawa from the competition."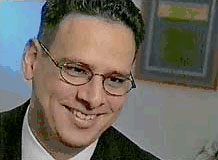 Ric Leyva, Automation Controls, Inc.
"I definitely think it's worth taking the training certification curriculum. It's going to definitely apply in our sales, when we're selling products to other customers and we need to train them. It helps to have it up on the wall and say 'Yeah, we've made an investment in Yaskawa, we know the product, and stand behind it'. I'm very impressed by the coursework. It's well presented and also very detailed, and it's in the electronic as well as the printed format. Classes have given me a great deal of resources to not only solve problems but innovate and go out and show my customers a way they might be able to do something a little differently and save themselves some time and money. I am looking forward to completing the training certification program. I think it will definitely increase my value, not only to my company, but to the people I work with…and also give myself a little bit of a pat on the back."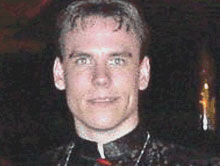 Jeremy Palmer, Morrell Inc.
"I have attended dozens of different product training courses over the last two and a half years, ranging all over the electrical and mechanical aspects of industrial automation. That being stated, it is always a privilege to be a student in a class that has been well scheduled and has a high depth of detail integrated into the course. After attending three of Yaskawa's courses it is a pleasure for me to state, Yaskawa's VFD courses' are among the best I have ever attended and I look forward to returning for future classes. Thank you!"
Node: lr2