Model Number Key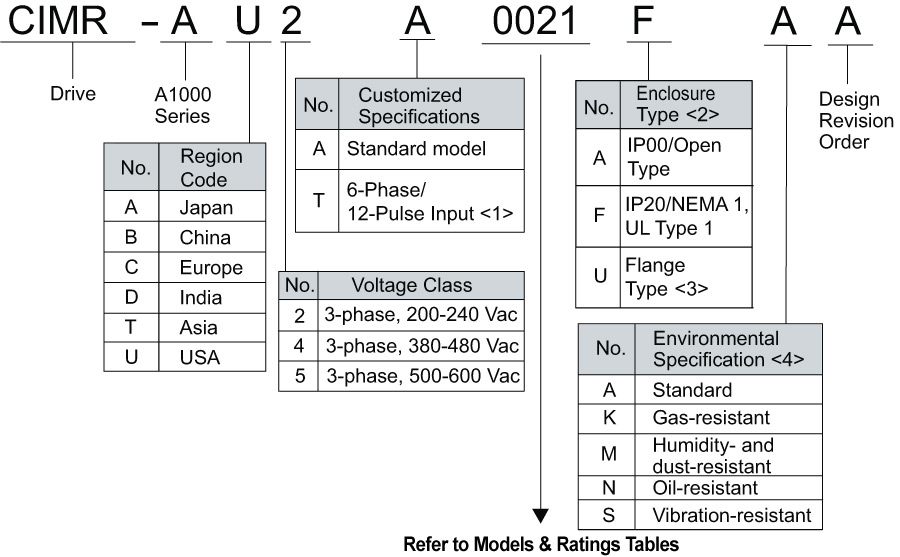 <1> Refer to manual TOEPYAIA1U02 for information on 12-pulse models.
<2> Refer to Drive Models and Enclosure types on page 39 of the technical manual (Doc# SIEPC71061641) for differences regarding enclosure protection types and component descriptions.
<3> Provides method of mounting drive with backside (heatsink) external to enclosure, with NEMA 12, UL Type 12 integrity.
<4> Drives with these specifications do not guarantee complete protection for the environmental conditions indicated.
Node: lr1